Donation Wish List
Items by Type
Clothing (Summer)
---
Baby clothes Shoes (black)
Sneakers
Flip-flops
Sandals
Gym shorts
Hiking/Work boots Women's dress shoes
School uniforms
Socks Shirts (light weight, long sleeve) Jeans
---
School Supplies
---
Computers (Pentium 4 or higher) Notebooks (spiral bound and marble) Backpacks Pens and pencils Markers White board markers Musical instruments
Crayons
DVD Movies English and Spanish
Electronic encyclopedia in Spanish
Paints (acrylics & water color) Brushes Charcoal and pastel sticks Colored chalk Drawing paper Rolls of canvas for acrylic painting Desks and chairs Books in Spanish (all levels) English is now taught in all Nicaraguan schools… Easy reading materials are needed from the baby level to Grade 10 Children's magazines in English
Books for children and teens in English (easy reading level) Dictionaries / CD encyclopedia in English and Spanish ****** Please consider contacting your local school,
especially at the end of the year, for a locker clean out.
We greatly appreciate all used school supplies
that would be ordinarily thrown away.
Pens, pencils, rulers, markers, crayons, art supplies, ETC.
** Spiral bound notebooks should have used pages removed.

---
Household and Office
---
HOUSEHOLD Blenders
Candles and candle holders
Glasses, plates (plastic or china, no crystal)
Insulated coolers/thermoses
Kitchen utensils (knives, forks, spoons) Microwave and toaster ovens
Linens: towels, sheets, pillow cases, light blankets
Mosquito netting
Pots, pans, serving dishes
Sewing materials: fabric, thread, needles, sewing machines, irons, scissors, etc.
Stuffed toys: new/gently used (no big plastic) OFFICE Computers (Pentium 4 or higher) Laptops Computer accessories
Flat screen monitors
Memory sticks
Sound equipment Post-it notes Paper clips Copy paper
---
Sports Equipment
---
Baseballs and equipment
Basketballs
Soccer balls
Tennis balls
Volley balls Bicycles Inline skates Exercise machines
---
---
Medical Supplies
---
Blood Pressure Meters
Blood test tubes
Canned nutritional liquids
Crutches
Doctor scale
Exam gloves
First aid kits
IV Needles and tubes
Laboratory equipment
Moisturizing lotions
Nebulizer (with 4 ports if possible)
Nutritional drinks/supplements
OTC medicines
Peroxide
Petri dishes PPE equipment
[protective clothing, helmets, gloves, face shields, goggles, facemasks and/or respirators]
Protective masks Rubbing alcohol Sanitizing materials Stethascopes
Sugar meters and tabs
Surgical equipment
Surgical gloves
Syringes
Tape
Vacutainer Needles
Vitamins
Walkers
Wound Dressings
---
Hygiene Supplies
---
Antiseptic cream
Bandaids
Combs
Mirrors – small
Protective masks PPE equipment
[protective clothing, gloves, face shields, goggles, facemasks] Sanitizing materials Shampoo
Soap – large
Toothbrushes
Toothpaste
---
Tools
---
Air Conditioners (working) Carpentry
Electrical Plumbing
Garden
Generators
Mechanical
Paint (water-based only)
Sewing machines
Washing machines Refrigerators
---
Packing Items
---
Boxes [all sizes & slightly used moving boxes]
Packing tape
Large magic makers
Labels [10 & 30 per page]
Rubber bands
Surgical gloves
Duct tape
2 inch masking tape
---
---
Create a Kit
School Kit
---
Two-gallon Ziploc bags Assorted pens and pencils Composition book and small notebook
Chalk
Crayons
Small toys
Ruler
Small calculator
Markers
Pencil sharpener
Small, non-battery operated toys Please assemble the kits, filling each bag equally with supplies
---
---
1.How do I start?
---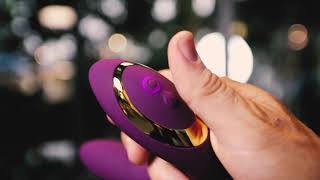 1.Charging Mode/Connector
To get started your device, and get on the road to pleasure town, insert the charging cable into the charging connector.
Wait for the button light to start flashing. This means the charging has started.
Now, go pour yourself a glass of wine, and return after 2- 2.5hours.
When the device is fully charged, the indicator is on. The charge will last for 60 minutes of pure pleasure.
2.Suction Mode
Press & hold for 1.5seconds to start this function.
If you want to change the intensity and go up, short press the button (10 levels are available).
If you want to stop this function, press & hold for 1.5seconds
3. ON/OFF Button & Vibration Mode
Press & hold for 3 seconds to turn it ON, and then shortly press to switch to the next level. (there are 10 levels available).
If you want to stop this function, press & hold for 1.5 seconds.
If you want to turn the device OFF, press & hold for 3 seconds.
---
2.What Are The Functions And Colors?
---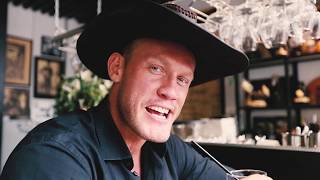 1. Can you operate both functions, suction and vibration, at the same time?
Yes, we've designed the vibrator to be flexible and allow you to use it in any combination you want.
2. Can you operate only one function at a time, suction or vibration?
Yes, you can. Look for the sucking button and it will activate only that option. Our vibrators are designed to be as flexible as possible, and to suit your own needs.
3. Are the pink and purple vibrators the same size?
Yes. They're both the same size. You can choose your favourite colour out of the two.
---
3.How To Clean And Store?
---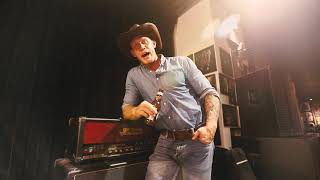 How to clean and store my toy?
After you've had your fun, it's time for clean-up and after care. For both you, and your vibrator J You know what to do for yourself, so we'll only recommend the steps for your vibrator:
Clean the device with warm water and soap. And then run it through some hot water to wash any traces of soap.
Pat it dry with a clean lint-free cloth or microfiber towel so there is no fluff left on it
Store it within reach, so it's ready to grab whenever you're in the mood for some fun. Your nightstand is perfect. Make sure it doesn't touch other objects, or within reach for children.
---
4.How About Battery, Charger And Remote?
---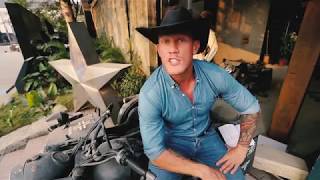 1. The vibrator arrived without a charger. How can I charge it?
The vibrator comes with a charging cord. If by mistake, you don't have one in your package, please email us at our after-sale service email: customers_smile@tracysdog.com to sort it out for you.

2. Does it come fully charged? Can I use right out of the box?
No. It's not charged. The vibrator comes with a cord that you'll need to use for charging up your device. That takes anywhere up to 2h for a full charge. And from there the fun is on.
3. Do you need AA or AAA batteries for this device?
Our vibrator comes with a rechargeable battery, that you will be able to charge by attaching the cord coming with it. You do not require any additional batteries for your vibrator to work.
4. Does it come with a remote?
No. The vibrator has buttons that activate the function you want to try out. To enjoy it and variate the functions, press the according buttons.
---
5.SOLO Play Or Couple Play?
---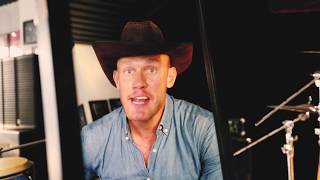 Can the vibrator be used for couple play or is it only for alone play?
Our vibrators are made for both, couple play, to enhance the intensity of your experience as a couple as well as spice up your alone time. It can also be used for the foreplay, during sex, or in any other fun combination you can think of.
---
6.Lubricans And Condom?
---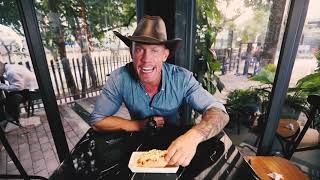 1.Can lubricants be used on the vibrator?
Yes, you can use water-based lubricants, yet avoid the silicon-based ones, because it may damage the vibrator. We want you to have as much fun as you'd like and not be disappointed by a malfunction. When using a lubricant, make sure to avoid the side with the opening – "the mouth". We advise, if you prefer to use lubricants, to use a condom, to prevent the lubricant getting inside the device.
2.The silicon still makes me feel like plastic, I don't want to insert it into myself ?
Silicon is not plastic, and it is 100% safe. However, if you do have this concern, we suggest you try it with a condom with lubricant.
---
7.Can I Bend It And Twist It?
---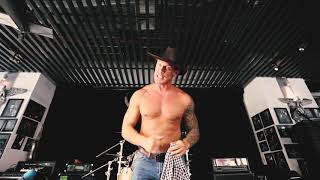 How flexible is the vibrator? Does it bend?
The vibrator is adjustable and highly flexible. You can bend it under any angle you like to experience maximum pleasure. Don't worry, Tracy's Dog won't blush *wink* But Don,t Twist it.
---
8.Is It Loud When It Works?
---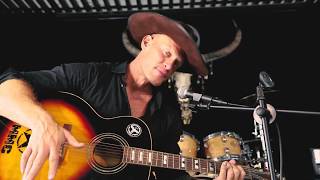 Is it loud?
The vibrator is not loud. If you plan some fun alone time, with the kids in the other room watching TV, don't be worried that you'll wake up the whole house.
---
9.Can I Use It If I Am A Virgin?
---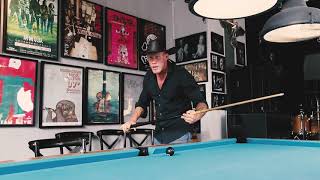 Can I use the vibrator if I'm a virgin?
The vibrator is designed for full enjoyment only for women that have had sex at least once. You can still use the suction function, without insertion. If you do not want to penetrate your hymen, we do not recommend inserting the vibrator.
---
10.Shipping And Package
---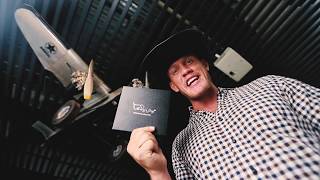 1. Do you ship to my country?
We ship to almost all countries in Europe and also USA. Check our website for specific countries or get in touch with our customer service for your particular country.
2. How is it shipped?
The vibrator is shipped in a very discreet package that won't giveaway anything that's inside, in case you have someone else picking it up.
---
11.Warranty And Return
---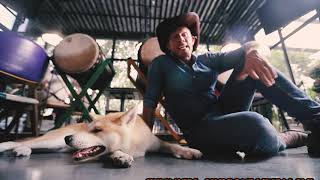 Does it have a warranty?
Yes. Your Tracy's Dog vibrator comes with a 90 days warranty. Email us for any questions and we will help you out.
---
12.Does It Get Hot?
---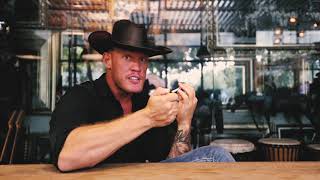 Is it normal for the tip of my toy to get hot while in use?
While we designed the vibrators to be as seamless as possible, the motion of friction and vibration does generate a little heat. Hence, using the vibrator for a longer time may heat it up a little. Nothing unpleasant or to be worried about.
---
13.VCH Piercing
---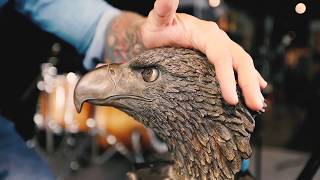 Can the vibrator interfere with a VCH piercing? (a hoop or a barbell)
No, it does not. It will only take a little adjusting and you're ready to enjoy it equally as someone without a piercing. If anything, we hear *wink* that a barbell vibrates enough to enhance the pleasure and make good use of your piercing.
---
---
Items Listed by Location
School Kit
---
Two-gallon Ziploc bags Assorted pens and pencils Composition book and small notebook
Chalk
Crayons
Small toys
Ruler
Small calculator
Markers
Pencil sharpener
Small, non-battery operated toys Please assemble the kits, filling each bag equally with supplies
---
---
Reparto Schick
---
Clinic
Exam Gloves Shoes
Surgical Gloves
IV Needles and tubes
Syringes
Blood Pressure Meters
Wound Dressings-Gauze etc.
Vaccutainer Needles
Petri Dishes and blood sampling tubes(any color)
Nebulizer (with 4 ports if possible)
Tape
Crutches
Walkers
Paint
Generator
Nutritional Suppliments
Canned nutritional liquids
School
Clothes
School Uniforms
School Supplies
First Aid Kits
Bicycles
Hygiene Kits
Baseball, soccer, Volley ball equip.
---
Los Cocos
---
12 Computers
Shoes
Clothes
School Uniforms
School Supplies
First Aid Kits
Simple medical supplies
Generator
Paint
Bicycles
Hygiene Kits
---
Somotillo-Hospital
---
Exam Gloves
Surgical Gloves
Sugar Meters and tabs
IV Needles and tubes
Syringes
Blood Pressure Meters
Surgical equipment for Caesarian and Hernia operations
Wound Dressings
Tape
Crutches
Walkers
Sheets-Twin size
Towels
Twin Beds
Any other clinic type materials
---
---
Please drop off donations at one of our​
​
​